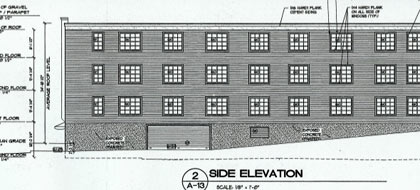 Here are the plans filed with City at the tail end of last week (link goes to large .pdf file which may take time to load).
The proposal calls for the alley to be one way going north.
The building is still nearly 4 stories high on the South West corner.
There will be parking along the alley but no landscaping.
Click here to see earlier post on this subject.