From Craigslist ad: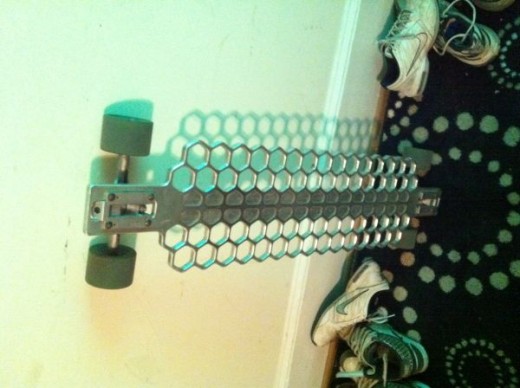 This is an awesome longboard made out of the highest grade billet aluminum.
From the guy at Kirkham motorsport. (makes longboards in the factory after work)
It is loaded with good gear.
-Randall 180's on 42 degree baseplates.
-Venom Bushings.
-ABEC11 gumballs wheels in durometer 81a.
-Bones Swiss Super 6 (spin forever).

Its a smooth ride, goes over everything and anything.
It also will get you a ton of compliments, I cannot ride it on campus without people asking about it.
Im asking 300$ or best offer.