From the Richmond Public Schools FaceBook page:
Richmond Public Schools honored the district's 2012 valedictorians with a special luncheon held today (this past Friday) at the Science Museum of Virginia. The event featured performances by the Richmond Public Schools All-City Jazz Ensemble, a video tribute to each valedictorian and comments from Richmond School Superintendent Dr. Yvonne Brandon.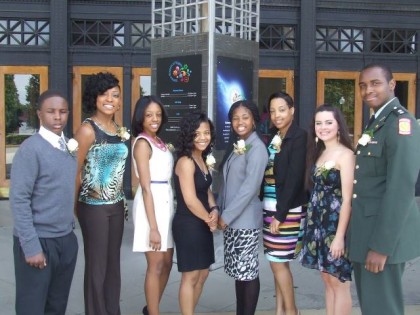 One of Oregon Hill's own, Lindsey Turner, is Open High School's valedictorian!
Her parents Jennifer and Philip Turner are very proud.