From City press release: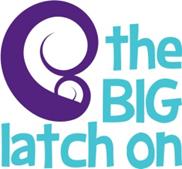 Richmond, VA – The Richmond Healthy Start Initiative is partnering with Bon Secours Richmond Health System, HCA Healthcare and VCU Health System (VCUHS) to celebrate World Breastfeeding Week with the Big Latch On, on Saturday, August 4 at 10:30 a.m. at the Bell Tower on Capitol Square. The Richmond event is part of a worldwide gathering of thousands of breastfeeding women and their babies and/or children who will assemble in their communities to take part in synchronized breastfeeding events. Registration begins at 9:30 a.m. and nursing mothers and their babies in the metro-Richmond area are invited to participate in the Big Latch On. In the event of inclement weather, the Big Latch On will move to Virginia State Capitol House Room 3, which is accessible through the Bank Street visitor's entrance.

Richmond Healthy Start Initiative Project Director Rose Stith Singleton noted, "Breastfeeding contributes to the normal growth and development of babies and children. Babies and children who are not breastfed are at increased risk of infant morbidity and mortality, adult obesity, diabetes, cardiovascular disease, osteoporosis, and premenopausal breast cancer and ovarian cancer in both mom and baby. The World Health Organization recommends breastfeeding exclusively for the first six months of a baby's life to optimize the benefits, continuing to breastfeed for 2 years and as long thereafter as is mutually desired by a woman and her child."

"VCUHS is delighted to co host The Big Latch On with our health care colleagues in the community. We all want what is best for our infants and mothers, and breastfeeding is the most preventive intervention, boosting baby with antibodies that will fight infection and promote health from the earliest days and beyond," said Valerie Coleman, RN MSN, IBCLC, the coordinator of Family Life Education and Lactation Services at VCUHS. Dr. Guari Gulati, a pediatrician and board certified lactation consultant who provides comprehensive breastfeeding support in a specialized clinic, added, with breastfeeding, the return on investment is so very high for the families, as well as the community, and employers. For every 1,000 babies not breastfed, there is an excess of 2,033 physician visits, 212 days in the hospital and 609 prescriptions.

VCUHS was selected in a highly competitive process as one of 90 hospitals in the United States to participate in a collaborative, Best Fed Beginnings, to improve outcomes for mothers and infants by increasing the initiation and duration rates of breastfeeding. VCUHS recognizes the need for continuing support throughout prenatal, intrapartum, and postpartum settings to help mothers reach their breastfeeding goals. VCUHS is actively pursuing the Baby Friendly Hospital designation.

"We support this international event as it is consistent with HCA's efforts to promote a baby friendly environment," noted HCA, Virginia Health System's Women's Services Director Sharon McCoy. "It is a wonderful show of solidarity for something so vital to the health of our children. The event is a beautiful display of strong empowered women."

"Bon Secours is committed to supporting nursing mothers by providing the best possible environment for breastfeeding success," said Amy Turner, director of women's and children's education and outreach, Bon Secours Virginia Health System, and member of the Mayor's Breastfeeding Commission. "Our Magic Hour and Quiet Time programs make it possible for mothers and babies to have skin-to-skin contact during the first moments of life and throughout the hospital stay. Research shows this type of contact increases the chances of breastfeeding success." In addition to inpatient lactation services, Bon Secours offers A Woman's Place, the only outpatient lactation center and boutique of its kind in central Virginia. Nurses also make follow-up calls to moms after they are discharged to provide additional breastfeeding support. Bon Secours is working towards the WHO/UNICEF "Baby Friendly" designation, which encourages and recognizes hospitals that offer an optimal level of care for infant feeding.

Richmond's Big Latch On will take place on Saturday, August 4, 2012 at the Bell Tower, Capitol Square, intersection of Franklin & 9th Streets. The first Big Latch On took place in Aotearoa New Zealand in 2005 and has now taken off globally. It was introduced to Portland, Oregon in 2010 by Joanne Edwards and in 2011, 5,687 women participated in the Global Big Latch On. This year the goal is to once again break this record.

Free parking for Richmond's Big Latch On is available at St. Paul's Episcopal Church in the gravel lot on the Southwest corner of Broad and 9th Streets; 900 East Marshall Street under the City's Department of Social Services building; and the corner of 11th and Broad Streets.

World Breastfeeding Week, August 1-7, is celebrated in 120 countries to raise awareness of the benefits of breastfeeding and the need for global support and recognize the signing of the WHO/UNICEF document Innocenti Declaration, which lists the benefits of breastfeeding, plus global and governmental goals.