Despite opposition from the Oregon Hill Neighborhood Association, the Sierra Club Falls of the James, citizens, as well as open government concerns, the City is pushing ahead with construction of the 2nd Street Connector.
Yesterday, despite promises for full exploration of the historic significance of the site, over 150 feet of century old structural canal brick wall was destroyed.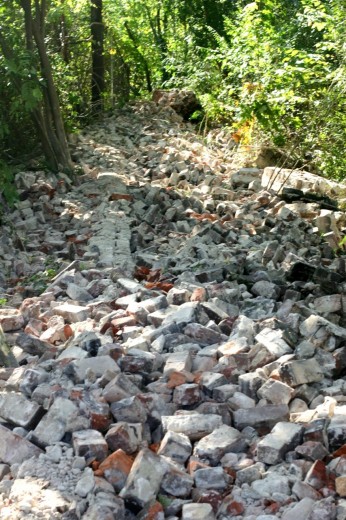 From City press release:
Construction on Richmond's new street that will connect Second Street to Tredegar Street on the north side of the James River downtown will have a minimal effect on visitors to the James River Park's Belle Isle who park in the Tredegar Street lot.

The first or eastern entrance to the lot on Tredegar Street will be closed effective Tuesday, October 16, due to construction on the new connector street; however, the second or western entrance to the lot, as well as the entire lot itself, will remain open throughout the entire construction period.