From the Flying Brick Library's website:
On Halloween Night, 2002, 4 Richmond anarchists and organizers moved into a house at 506 S. Pine St in Oregon Hill. The 4 aimed to expand the lending library they had been a part of in a previous home, but little did they know their little project would still be alive 10 years later!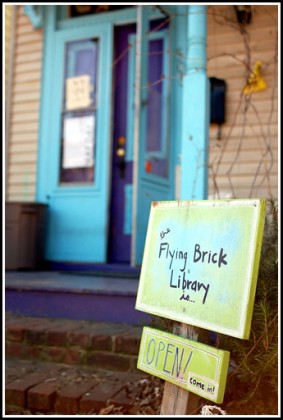 They are planning their 10-year celebration (sober/no alcohol!) for Friday, Nov. 2. Bring food, and memorabilia if you have it! Go to the site for more details.