Charismatic Richmond Mayor Levar Stoney won this past election partly with strong calls for transparency and involvement, but, only a few months into his reign, there have been rumors that he has been briefly trying on one of his predecessors' favorite talismans, Richmond City Hall's Cloak of Invisibility.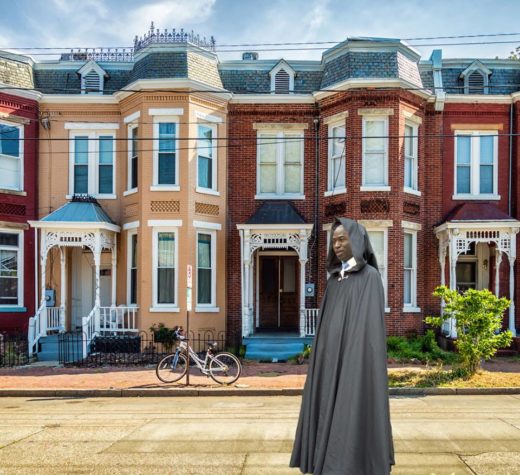 Supposedly a leftover from the Lord of the The Rings or the Harry Potter sagas, the Cloak has well-worn history in Richmond politics.
Certainly the Mayor cannot be accused of being absent. He often posts a public schedule and continues to make public appearances. He was at the Church Hill Irish festival last weekend, complete with green shirt. He was interviewed on WRIR not too long ago and he likes to visit schools and inspire children.
Yet City Hall watchdogs point to recent financially oriented incidents like when the proposed budget disappeared for a time, or when a dispute with auditors suddenly ended shortly after it surfaced. Activists wonder about his responses to Monroe Park and Shockoe Bottom concerns.
Of course with Altria, VCU, and Dominion involved, there may be politicks. Citizens should polish their crystal balls and hope Stoney can resist the Cloak's allure. Remember the powerful and cleansing properties of pure, clear water.