The Shockoe Examiner blog has picked up on an eBay auction of some old Oregon Hill photos and ephemera.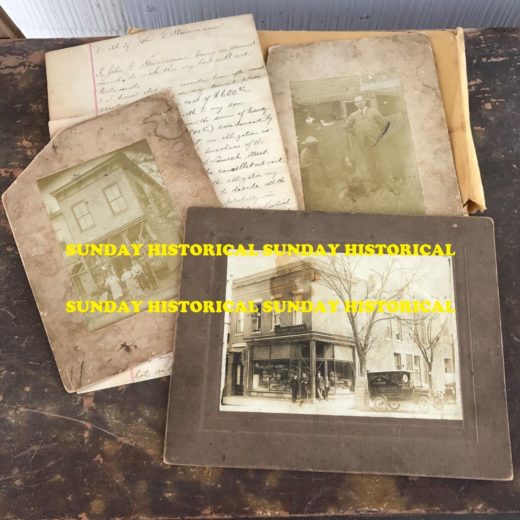 It's a wonderful image of the Laurel Street Market located at 349 S. Laurel St., corner of Laurel and Albemarle Streets in Richmond's Oregon Hill neighborhood

(Editor's note: Where Rest In Pieces store is now)

. The seller shows the back of this photograph where it's written: "Taken Feb 27 – 17" – so I assume it was taken on Feb. 27, 1917. The store was owned by John Frederick Ernest Steinmann (1871-1934).
Steinmann's 1911 will, which is listed for sale in the same eBay auction, notes 346 Laurel St. with "house and lot" was bequeathed to his son Henry, and 344 Laurel with "house and lot" was bequeathed to his son Charles.
The building permit is for "store and dwelling." So the brick building was brand new when the photo was taken that is on sale on ebay.
Neighbor Charles Pool found a notice of the building permit in the July 1, 1911 Times Dispatch and it supports the current owner's research that the family lived upstairs.