This Wednesday is a "Red Wednesday", which means trash and recycling pickup. Ideally, rolling recycling containers are stored and deployed in the back alleys along with trash cans. Please make sure you pick up containers after pickup tomorrow night.
If you have not done so already, don't forget to sign up for your Recycling Perks.
In order to take your recycling to the next level, read this: 10 ways to improve your recycling.
For more City help with recycling, plan ahead and mark your calendars.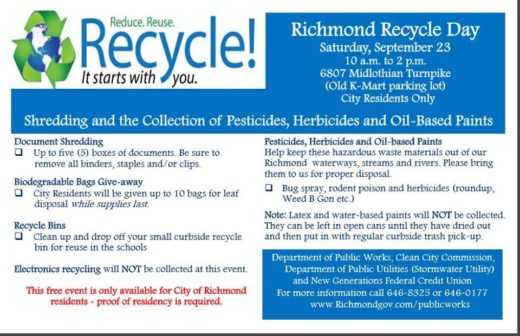 In recycling news, documents, books and similar items soaked and muddied in the potentially sewage-laden flood waters produced by recent hurricanes may be salvageable with the use of electronic beam technology.