From email announcement: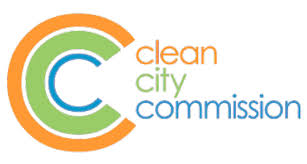 EVENT MOVED TO 1710 ROBIN HOOD RD

SEPTEMBER 23, 2017
RVA Clean City Commission
RVA Department of Public Utilities – Stormwater Utility

Shredding, Pesticides, Herbicides and
Oil-based Paints and Stains Collection Event!

WHO: Richmond residential collection and disposal only. This event is NOT for commercial or business disposal.
WHEN: Saturday, September 23, 2017 10:00 AM – 2:00 PM

WHERE: 1710 Robin Hood Rd, Richmond, VA 23220-1012
WHAT:
Shredding up to 5 boxes or 5 paper bags of PERSONAL documents including:
Taxes, bank statements, cancelled checks, credit card statements and receipts, financial accounts, medical records, and insurance documents.
We cannot accept: COMMERCIAL BUSINESS documents, X Rays, cardboard, plastic bags, metal, batteries, CDs, notebooks, binders, or bags of previously shredded papers.

Pesticides, Herbicides and Oil-based Paints
Keep these hazardous waste materials out of our waterways and our waste stream. Bring your pesticides, herbicides and OIL-based paints and OIL-based stains for proper disposal.
(Latex and water-based paints can be left in opened cans until they have dried out and then put in with regular curbside trash pick-up.)

Biodegradable Bags Give-away
City Residents will be given up to 10 bags for leaf disposal (while supply lasts).

Small Recycle Tubs
Clean up and drop off your old curbside recycling bins for reuse in the schools.

HELP spread the word by sending this notice or sharing this link to members in your organization, civic association, friends, neighbors, relatives, and any Richmond resident who might benefit from the information. Share link

Electronics recycling will NOT be collected at this event.

This free event is only available to City of Richmond residents – proof of residency is required.

Questions about shredding and small tubs to
Darlene.Mallory@richmondgov.com or 804-646-8325.
Questions about pesticides, herbicides and oil-based paints to Gay.Stokes@richmondgov.com or 804-646-0177.