From FaceBook event page: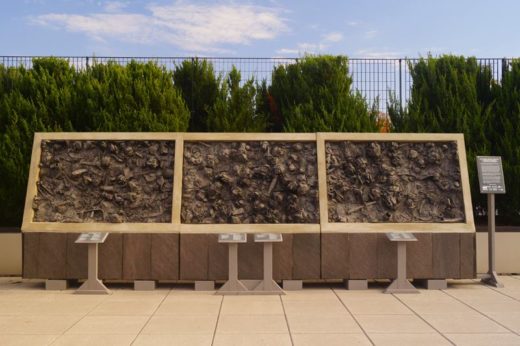 To celebrate Artober, we will be exhibiting the Veterans' Impact Project Monument at The Virginia War Memorial.

This sculpture was created in partnership with artist James Robertson.

Please join us for the opening reception on Thursday, October 12th from 5-7pm. The monument will remain on display until October 27th.

About the Project:
In what is likely America's 1st crowd-sourced veterans monument, The Veterans' Impact Project honored over 170 veterans through a participatory process where community members and veterans operated a custom-built Roman Ballista to fire symbols of military service into a large clay panel. Those impressions were cast on site to create a large-scale relief sculpture with Principal Artist for the project, James Robertson. The resulting 5'x17' sculpture is one of the largest in Richmond.