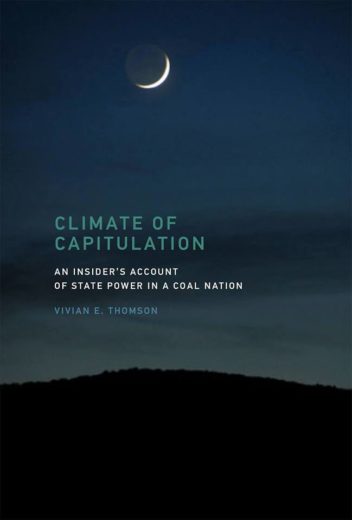 From FaceBook event page:
Tomorrow at 6:30 PM – 8 PM
Richmond Public Library (Main Library)
Vivian E. Thomson's "Climate of Capitulation: An Insider's Account of State Power in a Coal Nation" looks at environmental policy making at the state level and offers a comprehensive analysis of the often entrenched biases toward coal and electric utilities in states' air pollution policies.

Vivian E. Thomson is former Professor of Environmental Policy at the University of Virginia, where she also directed the Environmental Thought and Practice BA Program. She has been an air pollution policymaker at the US EPA and in Virginia. She was also a Fulbright Professor of American Studies in Denmark.

Books will be available for sale at this event, but attendees may also bring pre-purchased copies to be signed.

This event is sponsored by the Virginia Chapter of the Sierra Club.