Subculture shops Vinyl Conflict and Rest in Pieces threw a successful block party on S. Pine Street Saturday. The "customer appreciation day" event included sidewalk sales, food trucks, live music, a mechanical spider for neighborhood tots to ride, and lots of sunshine!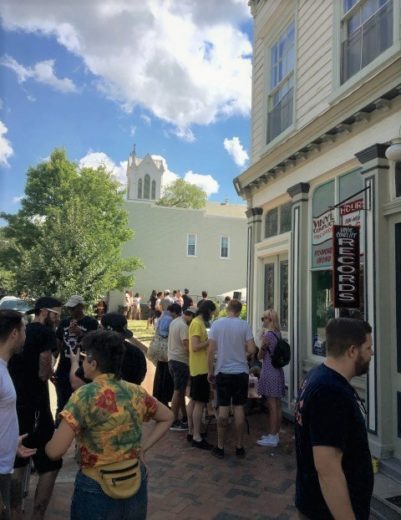 This was the third such event, initially dreamed up by Vinyl Conflict owner Bobby Egger as an alternative to Record Store Day. Rather than cue up around the block for limited-edition, high-dollar vinyl rarities, the record store's followers fingered through piles of discounted tee shirts and seven-inch singles.
There was, however, some crafty, limited-edition merchandise available to lure customers out early. My wife showed up right at 10 A.M. to snag this cute tote of a lazy egg listening to records.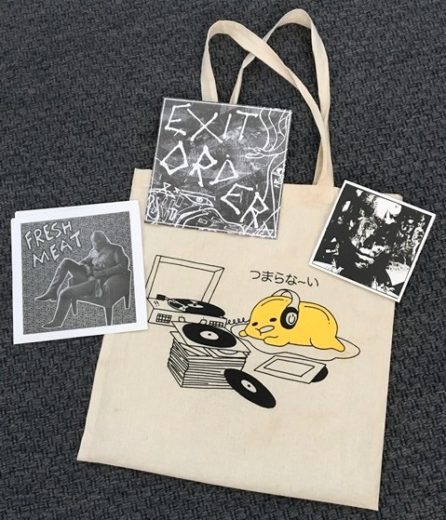 Thrash bands Prisoner, Left Cross, and Dark Thoughts played sensational sets later in the day.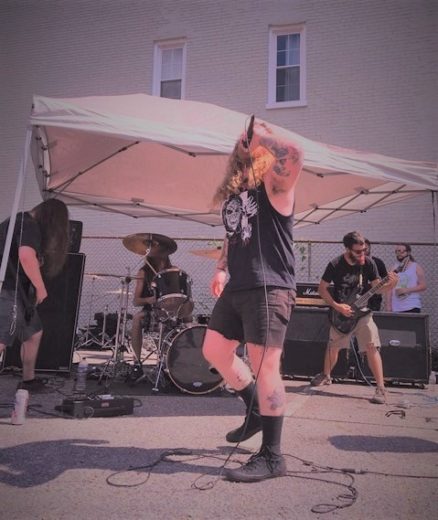 Egger, who lives in the neighborhood with his wife Melissa, says he feels entirely welcome as a shop owner in Oregon Hill. "Foot traffic has increased since Rest in Pieces opened," he notes. "I would love to see more businesses open, and there are retail spaces opening up around the neighborhood."
Oregon Hill's dining and daring retail shops are must-do destinations for both locals and out-of-towners. Saturday's block party, aside from being a blast, undoubtedly revealed the neighborhood's potential for even bigger and better things.
–Johnathan Rickman