From Kelly Justice, proprietor of Fountain Bookstore (in Shockoe Slip):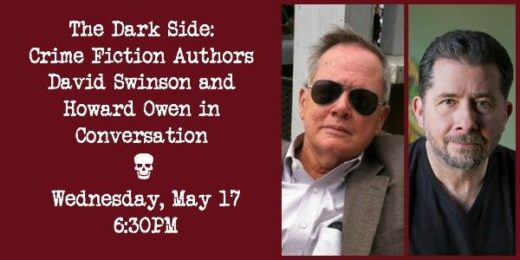 Join us for a night of conversation about what goes on behind the scenes of writing successful and award-winning series crime fiction. I will be moderating Swinson and Owen (two very charming gentlemen in addition to being very talented) about their books.

I paired them together because they both have so much in common: both have main characters on the more serious side of flawed, both employ the blackest of humor to great effect, both write with a deeply rooted sense of place. Swinson's books take place in D.C., Owen's in Richmond.
This is a good opportunity to ask Owen questions about his 'Oregon Hill' novel as well as his more recent works.