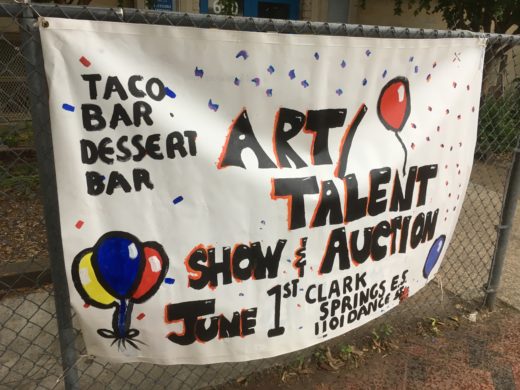 From a parent:
At Open High, students are grouped into families. As a school, we will be hosting an Art and Talent Show, to be held on from 5:30-8 pm on Thursday, June 1, at Clark Springs Elementary School.
We will have food, art work for sale, a fashion show, a hair show, dancing , spoken word, a taco bar and dessert for sale… all wrapped up into one evening with musical accompaniment.
PROCEEDS FROM THE AUCTION GO TO SUPPLIES FOR THE ART DEPT. AND PROCEEDS FROM THE FOOD GO TO THE OPEN HIGH PTSA.