First, here is a photo taken today of the threatened four historic buildings at this main gateway to Oregon Hill.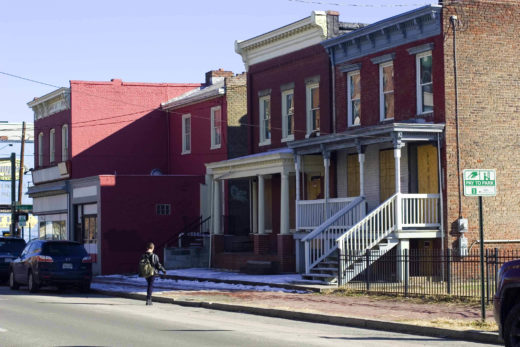 Next, here are the front and rear renderings for the proposed apartment development at 801 W Cary St. This property is included in the recognized Oregon Hill Historic District.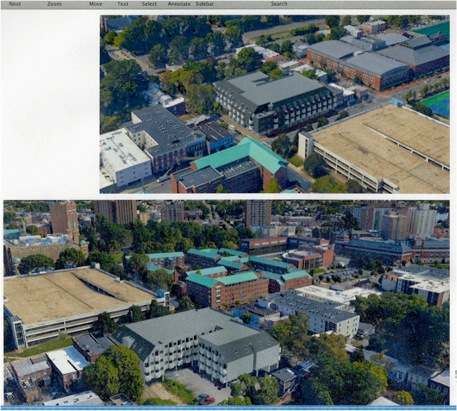 This will certainly be a topic at the upcoming Oregon Hill Neighborhood Association meeting on Tuesday.